Debugger¶
If you have one of our debuggers for card10, this page details how you can use it. The debugger looks like either one in the following pictures: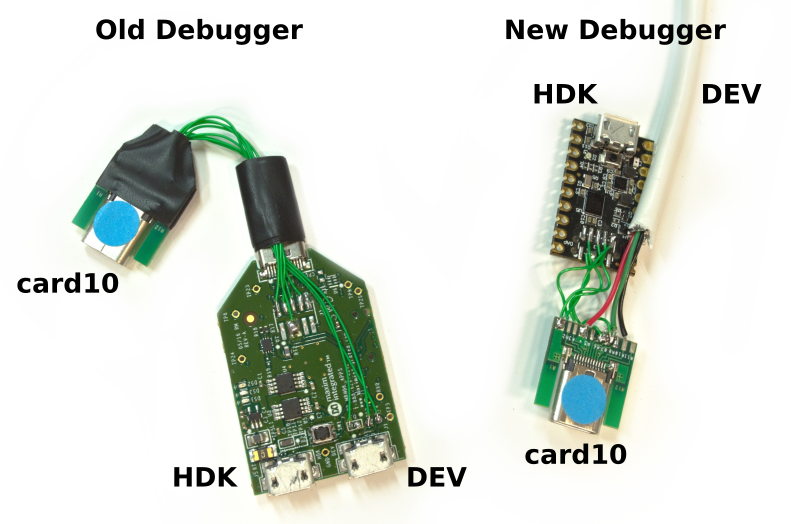 First of all, you need to connect your debugger and card10. There are three connections that you need (take a look at the above diagram for more info):
HDK: This connection provides debugging (SWD) and UART.

DEV: This connection provides power (battery charger) and the native USB connection (bootloader).

USB-C: Connect the proved USB-C cable with the side which has the blue dot, so the blue dots have the same side.